Supreme Court Rebuffs G.M.'s Bid to Limit Ignition-Switch Lawsuits
By NEAL E. BOUDETTE APRIL 24, 2017
Over the last few years General Motors has paid out more than $2 billion in fines, penalties and settlements related to faulty ignition switches that plagued many of its vehicles for close to a decade, a flaw that led to vast recalls and at least 124 deaths.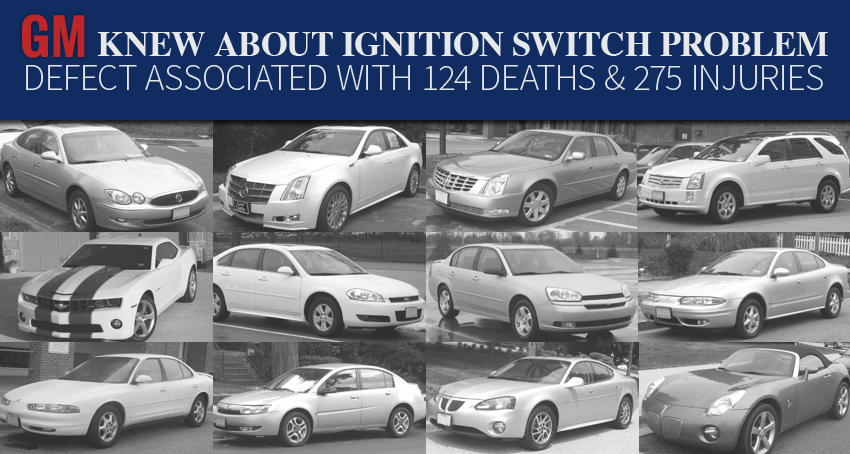 But the automaker is not yet close to putting the matter behind it and may now face years of additional litigation as a result of the latest legal turn in the case.
On Monday, the United States Supreme Court declined to review a lower-court ruling that the company was liable for claims for deaths or injuries arising before it filed for bankruptcy in 2009. The compensation fund that G.M. set up made payments to more than 100 such claimants, but a bankruptcy filing typically wipes out past liability, and G.M. had argued that point in court.
Last year, however, a federal appeals court said prebankruptcy claims could proceed. G.M. then asked the Supreme Court to review that ruling.
The Supreme Court's rebuff means that several hundred remaining unsolved wrongful death and personal injury claims against G.M. could be sent to state courts for resolution or even trials.
"There are a lot of cases out there that either are going to have to be settled by G.M. or litigated, now that the Supreme Court is not getting involved," said Robert C. Hilliard, a lawyer who is handling 243 claims against G.M. Among them are cases involving 27 deaths, Mr. Hilliard said.
He estimated that 1,000 or more outstanding cases remain.
The ignition switch at the heart of the matter was used mainly in the Chevrolet Cobalt and Saturn Ion small cars that G.M. started producing in 2002 and 2003. The switch had a tendency to turn off by itself, leaving the car without power and disabling its airbags.
G.M. engineers knew of the switch's problems for years before the company issued limited recalls of affected models, and the trouble remained obscured as G.M. went through a federally financed bankruptcy in 2009. In 2014, as links between the switch and an increasing number of fatal crashes became clear, the company was forced to acknowledge that it had failed to respond quickly, and it recalled 2.6 million vehicles.
Eventually, G.M. paid $900 million to settle a federal criminal investigation, and set aside $594.5 million for a fund to compensate victims of switch-related crashes. That fund was managed by the compensation expert Kenneth R. Feinberg.
The ignition-switch troubles damaged G.M.'s reputation, led some automakers to move more quickly to issue recalls, and prompted federal safety regulators to push harder for fast action when safety issues are suspected. In 2015, Fiat Chrysler Automobiles was fined $70 million for failing to execute 23 recalls involving 11 million vehicles.
In a statement on Monday, G.M. reiterated that allowing prebankruptcy claims to move forward "doesn't change the landscape" regarding ignition-switch claims. "The plaintiffs must still establish their right to assert successor liability claims," the company said. "From there, they still have to prove those claims have merit."
How much G.M. might be liable for is hard to calculate. In injury and death cases, plaintiffs have to show that a defective switch caused the accident in which a victim was injured or killed. Some cases have been dismissed at trial because crashes were found to be related to other causes, such as impaired driving, or other contributing factors.