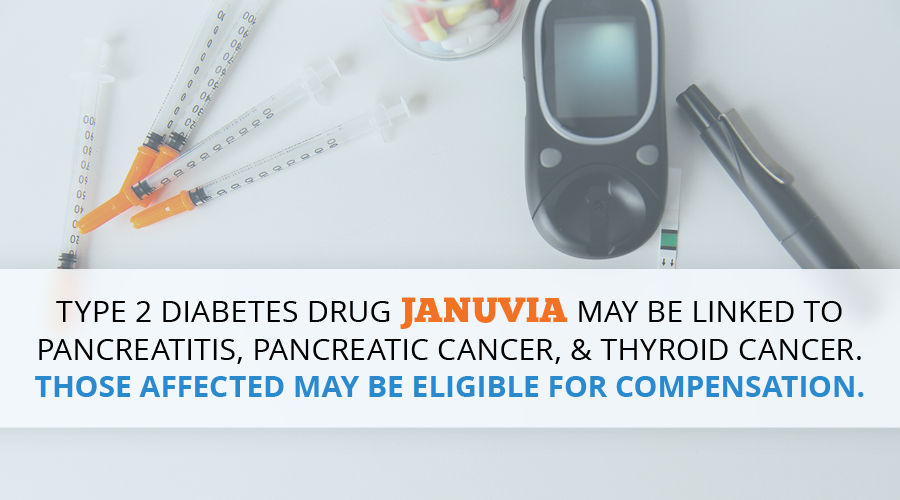 History of Januvia
Januvia (sitagliptin) was approved by the U.S. Food and Drug Administration (FDA) in 2006, and has since become one of the most popular Type 2 diabetes medications on the market in the United States. The year following Januvia's approval, the FDA approved a variation of the drug called Janumet, which is also manufactured by Merck. In 2009, the FDA identified 88 post-marketing cases of pancreatitis reported in patients using Januvia and Janumet between October 2006 and February 2009, including two cases of hemorrhagic or necrotizing pancreatitis. Two years later, the agency announced that it was "evaluating unpublished new findings by a group of academic researchers that suggest an increased risk of pancreatitis, or inflammation of the pancreas, and pre-cancerous cellular changes called pancreatic duct metaplasia in patients with type 2 diabetes treated with a class of drugs called incretin mimetics."
In 2009, the FDA identified 88 post-marketing cases of pancreatitis reported in patients using Januvia and Janumet between October 2006 and February 2009, including two cases of hemorrhagic or necrotizing pancreatitis.
Alleged Januvia Side Effects
Acute pancreatitis – The use of Januvia may increase the risk of pancreatitis by six times, and cases of pancreatitis linked to Januvia treatment tend to be acute, which means the disease occurs quickly, over a short period of time, and may be fatal.
Pancreatic cancer – Studies have shown that people taking Januvia or Janumet may have more than double the risk of developing pancreatic cancer, a risk that increases the longer the person takes the medication.
Thyroid cancer – A 2015 analysis of adverse event reports submitted to the FDA showed that patients taking incretin mimetic medications like Januvia had an increased risk of thyroid cancer.
What is Januvia?
Januvia belongs to a class of drugs called DPP-4 (dipeptidyl peptidase-4) inhibitors, and the prescription medication is designed to work in conjunction with other Type 2 diabetes drugs to make them more effective in reducing blood sugar levels. Januvia and other diabetes drugs in the same class function by blocking DPP-4, a protein made by the body that plays a role in glucose metabolism, thereby allowing incretin hormones to remain in the blood longer and to continue stimulating the pancreas to produce more insulin, which helps remove excess sugar from the blood. Also known as an incretin mimetic, Januvia is designed to mimic the incretin hormones that the body naturally produces to stimulate the release of insulin in response to a meal.
Why Are Januvia Lawsuits Filed?
Recent Januvia lawsuits claim:
Januvia is defective and poses an unreasonable risk of side effects.
Merck failed to adequately research the safety and effectiveness of Januvia.
Merck knew or should have known about the potential for Januvia to cause pancreatitis and other complications.
Merck concealed the risks of Januvia from consumers and the medical community.
Januvia Lawsuit Information
Patients diagnosed with pancreatitis, pancreatic cancer or thyroid cancer after taking Januvia to treat their Type 2 diabetes are pursuing legal claims against Merck, alleging that the drug maker manufactured and distributed a defective and unreasonably dangerous drug. In August 2013, the U.S. Judicial Panel on Multidistrict Litigation (JPML) centralized all federal cases involving Januvia and other diabetes drugs belonging to the same class, including Victoza, Byetta and Janumet, in the Southern District of California, for coordinated pretrial proceedings as part of a multidistrict litigation (MDL). Additional lawsuits are expected to be filed in federal and state courts across the country, on behalf of individuals and families who believe they have been harmed by side effects of medications like Januvia.
Type 2 diabetes patients who took Januvia to help control their blood sugar levels and have since been diagnosed with pancreatitis, pancreatic cancer, thyroid cancer or another serious side effect may be entitled to compensation for their injuries and medical expenses. Contact a reputable product liability lawyer today if you believe you have been adversely affected by alleged Januvia side effects, to find out if you are eligible for financial compensation.