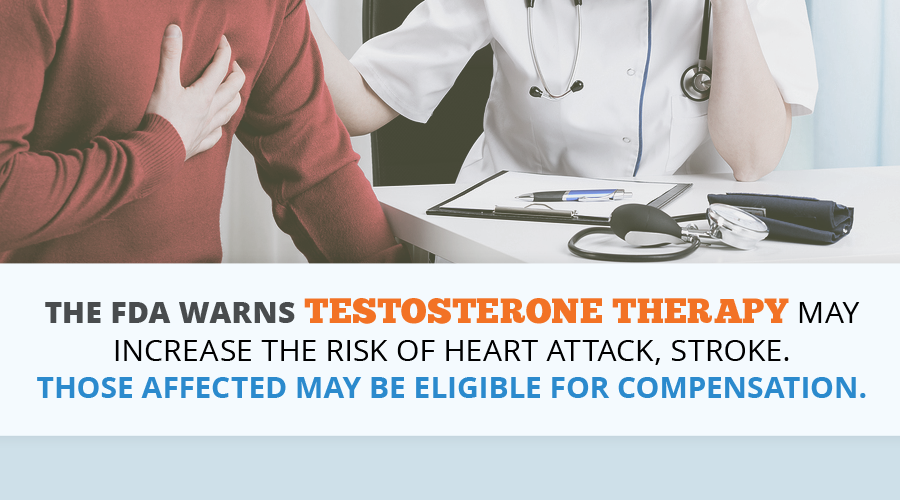 History of Testosterone Therapy
In the United States, three to seven percent of men suffer from hypogonadism, a medical condition occurring when the body doesn't produce enough testosterone, has an impaired ability to produce sperm, or both. Because testosterone plays an important role in masculine growth and development during puberty, men with hypogonadism may choose to undergo testosterone replacement therapy (TRT) to improve the signs and symptoms of low-T. However, testosterone therapy has become increasingly popular among otherwise healthy men who want to combat the natural signs of aging.
Prescription sales of testosterone drugs have skyrocketed over the past two decades, from $18 million in 1988 to $1.6 billion in 2011, and from 2001 to 2011, the percentage of men over 40 undergoing testosterone treatment tripled. Even as more and more men begin testosterone replacement therapy, critics are voicing concerns that the risks of low-T treatment may outweigh the benefits for healthy men, and in March 2015, the U.S. Food and Drug Administration (FDA) issued a warning that low-T drugs may increase the risk of heart attack, stroke and death.
To date, more than 1,000 product liability lawsuits have been filed on behalf of men who claim that testosterone drugs caused their cardiovascular problems.
Reported Side Effects of Low-T Therapy
Heart attack
Cardiac arrest
Stroke
Prostate cancer
Hormonal imbalance
Polycythemia (high red blood cell level)
Worsening of sleep apnea
Wrongful death
What is Testosterone Replacement Therapy?
Testosterone therapy, also known as testosterone replacement therapy (TRT) or low-T treatment, is a type of treatment commonly prescribed to men diagnosed with hypogonadism, and is available in a variety of forms, including topical gels, injections, transdermal patches and the buccal system. Despite the fact that all testosterone replacement products can come with side effects, the manufacturers of low-T treatments have shrewdly marketed their products "off-label" to men seeking increased strength, vitality and sex drive, without providing adequate warnings about the potential for testosterone therapy to cause serious and potentially life-threatening side effects. While testosterone replacement therapy may be beneficial to men who have been clinically diagnosed with low testosterone levels, studies have shown that the drugs may be harmful to men older than 65 and men younger than 65 who have certain preexisting heart conditions.
Manufacturers of Testosterone Treatments
Abbott Laboratories and AbbVie Inc. | AndroGel (gel)
Auxilium Pharmaceuticals | Striant (buccal system), Testopel (pellet)
Biosante Pharmaceuticals and Teva Pharmaceuticals | Bio-T-Gel (gel)
Eli Lilly and Company | Axiron (topical solution)
Endo Pharmaceuticals | Fortesta (gel), Testim (gel)
Pfizer and Pharmacia & Upjohn | Depo-Testosterone (injection)
Savient Pharmaceuticals | Delatestryl (injection)
Watson Pharmaceuticals | Androderm (transdermal patch)
Testosterone Therapy Lawsuit Information
Concerns are growing about the safety of testosterone replacement therapy, and depending on how the manufacturers of low-T treatments marketed their products to specific populations, like elderly men or healthy men with no history of hypogonadism, the drug companies could face allegations that they overstated the benefits of their testosterone treatments, while downplaying their risks. To date, more than 1,000 product liability lawsuits have been filed on behalf of men who claim that testosterone drugs caused their cardiovascular problems, and plaintiffs' attorneys predict that the total number of testosterone therapy lawsuits brought in courts across the country will number in the thousands.
As more information comes to light about the potential risks of testosterone therapy, lawsuits allege that drug manufacturing companies employed deceptive marketing practices to promote their products for off-label uses among men without a history of hypogonadism or low testosterone. If you believe you have been adversely affected by side effects of a low-T treatment like AndroGel or Fortesta, consult an experienced testosterone therapy attorney to discuss your legal options. You may have grounds to file a product liability lawsuit against the drug manufacturing company, in order to pursue the financial compensation you deserve for your injuries, medical expenses, and pain and suffering.