J&J Reportedly Willing to Pay $413 Million to Settle Defective Hip Implant Lawsuits
With thousands of lawsuits still pending against Johnson & Johnson, all involving similar claims that the company sold defective hip implants and concealed the risks associated with the devices from consumers, J&J is reportedly willing to settle about one-third of the lawsuits for more than $400 million. The settlement agreement would resolve allegations that J&J's Pinnacle line of metal-on-metal hip implants contained design flaws that caused recipients to suffer serious complications, including metal poisoning. Thousands of similar claims have been filed against the makers of other metal-on-metal hip implants in state and federal courts across the country, alleging serious problems caused by all-metal hips. If you believe you may be eligible for compensation because you experienced a metal-on-metal hip implant side effect, contact an experienced product liability lawyer to discuss your legal options.
The Problem with All-Metal Hip Implants
Johnson & Johnson is one of the biggest name brands in the world for manufacturing artificial implants to be used in joint replacement systems and its DePuy Orthopaedics subsidiary has developed such widely-used implants as the ASR XL Acetabular System, the ASR Hip Resurfacing System and the Pinnacle Hip Acetabular Cup System. While hip replacement systems like the Pinnacle and ASR hips are meant to reduce chronic pain and improve mobility in patients with damaged hip joints, and also last longer than their plastic and ceramic counterparts, a growing body of research has shown that the cobalt and chromium components of certain metal-on-metal hips may actually worsen pain and cause limited mobility due to complications like inflammation, device loosening, metal poisoning, hip dislocation or device fracture.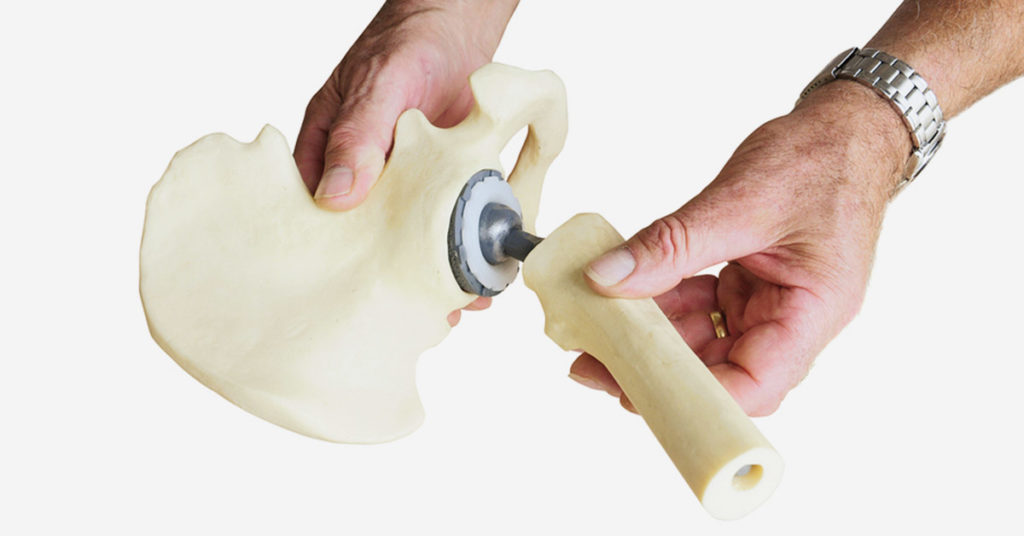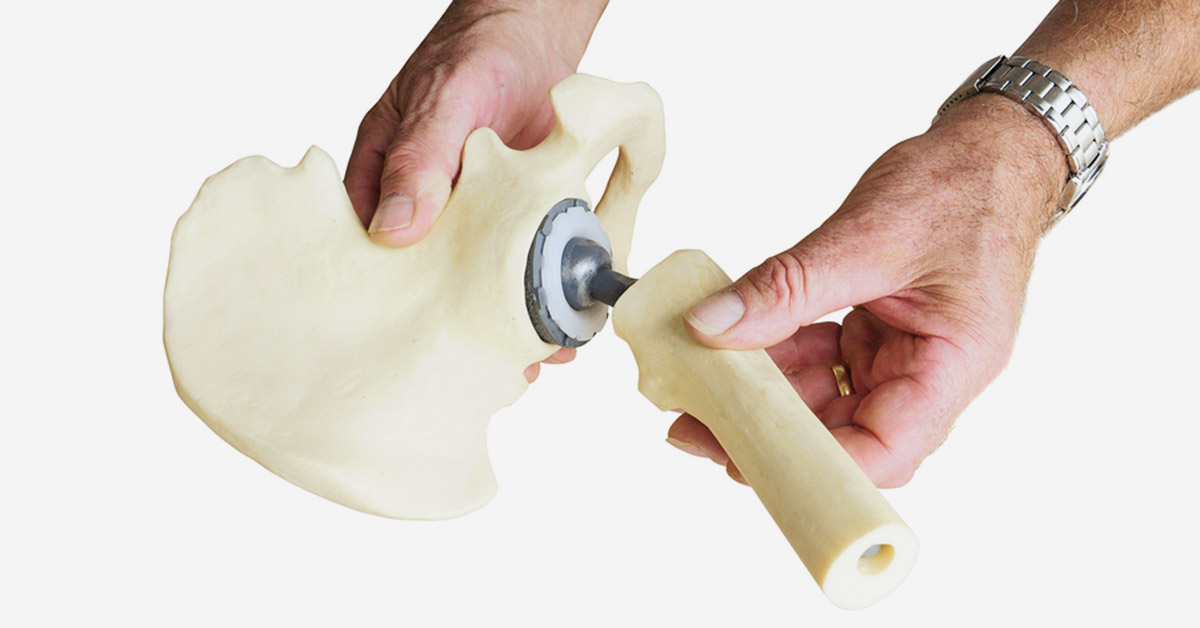 In light of the potential for metal-on-metal hips to fail prematurely and require revision surgery to replace the device, implant recipients who have suffered such problems are seeking compensation from the makers of these devices, alleging that the companies failed in their duty to adequately warn consumers about the possible risks associated with their products. According to reports, Johnson & Johnson has already settled, or is currently in the process of settling, about 3,300 of the 10,000 pending lawsuits involving the company's Pinnacle Hip Acetabular Cup System, which was the predecessor to the now-recalled ASR XL Acetabular System and the ASR Hip Resurfacing System. The average payout for these claims would be $125,000 per case, for a total settlement of $413 million.
Metal-on-Metal Hip Implant Recalls
This potential J&J settlement comes after years of litigation involving problems with metal-on-metal hip implants, the first of which were removed from the market in 2010. DePuy's metal-on-metal ASR hip implant was the first of its kind to be recalled by the FDA, due to large-scale failures of the device in implant recipients, resulting in the need for revision surgery to remove the failed devices. In 2012, DePuy also stopped selling its Pinnacle hip implant device with metal liners, a product called Ultamet, and while the company never officially recalled the Pinnacle implant, it did not replace the device with a new metal-on-metal version.
In the years since the DePuy ASR recall, several other metal-on-metal hip implants have been recalled due to higher-than-expected rates of premature failure and other serious problems. In October 2016, Stryker Corporation, another big-name implant manufacturer, recalled its LFIT V40 Femoral Head used in hip replacement surgeries, following reports of a surprising number of device failures due to "taper lock failure," a problem occurring when the femoral head portion of the hip implant comes loose from the stem portion. As more information comes to light about the potential defects affecting metal-on-metal hip implants, the number of defective hip implant lawsuits continues to rise.
Hip Manufacturers Face a Growing Number of Lawsuits
Johnson & Johnson faces a Pinnacle trial in Dallas this month, involving allegations brought on behalf of five Pinnacle hip recipients that the company rushed the hip implant to the market and misled doctors with regards to the safety of the hip replacement system. In August 2018, DePuy was ordered to pay $246.1 million in damages in another bellwether case involving its Pinnacle hip implants, after a Dallas jury found that the hip replacement system was defectively designed and that implant recipients were not adequately warned about the health risks associated with the hips.
According to allegations raised in defective hip implant lawsuits filed against J&J and other hip manufacturers in courts across the country, hip replacement systems consisting of metal-on-metal components are prone to premature failure and other potentially debilitating problems, like severe pain, bone erosion and tissue death. Plaintiffs involved in the ongoing metal-on-metal hip implant litigation allege that the manufacturers of these hip implants falsely promoted the devices, claiming that they would last longer than more basic implants featuring plastic or ceramic components, and withheld information about device defects from consumers and the medical community.
Contact a Defective Hip Implant Attorney for Legal Help
Although many surgeons are now choosing safer implants for hip replacement surgeries, it is estimated that metal-on-metal hip devices are used in approximately one-third of the 250,000 procedures completed annually. Unfortunately, many metal-on-metal hip implant recipients won't even know that their device has failed until they start experiencing one or more of the many problems that have been linked to the implants. If you have suffered devastating hip implant complications like metal poisoning, inflammation, bone erosion, tissue death, or device loosening or fracture, contact an experienced defective hip implant lawyer as soon as possible. You may have grounds to file a hip implant lawsuit against the device manufacturing company, in order to pursue financial compensation for your injuries, medical expenses and other losses.